New to Strength Training?
Great! We have a plan just for you. Because Personal Training is PERSONAL.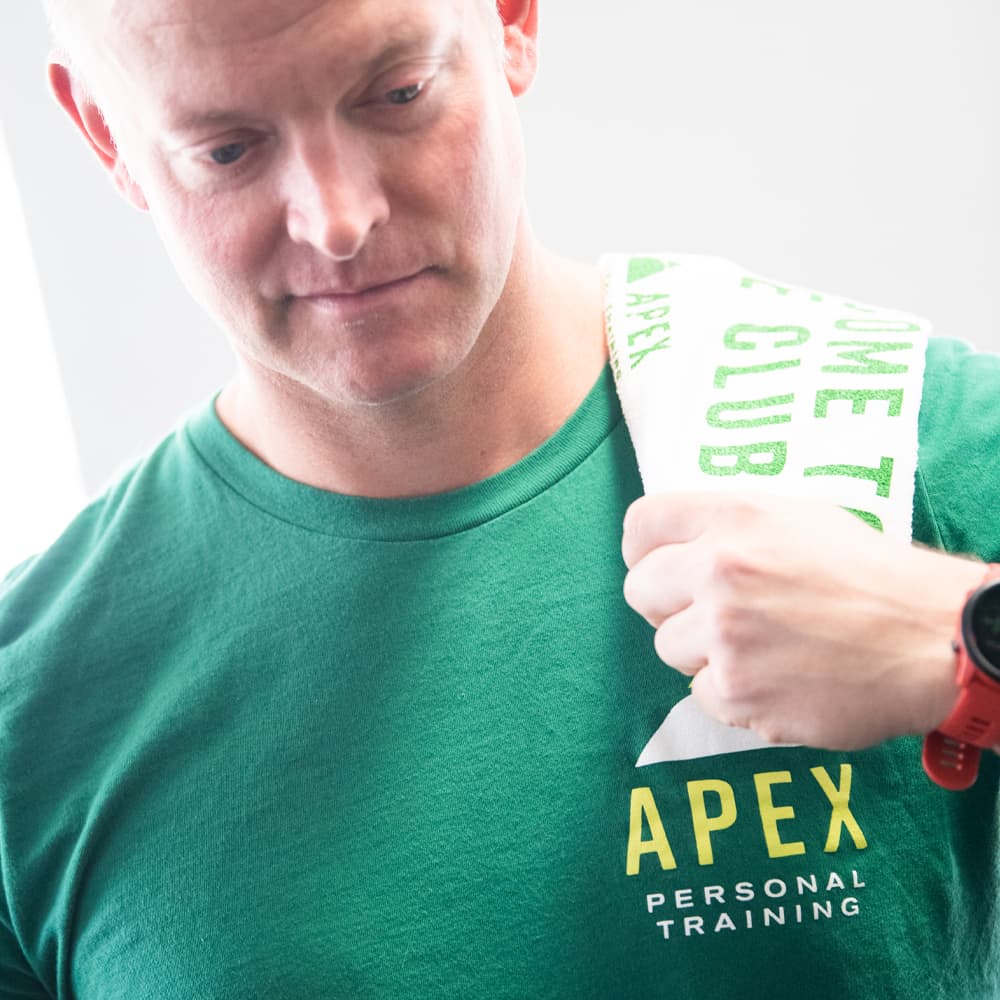 If you need to be sure your time in the gym is as efficient, effective, and safe as possible, we've got you! If you are new to fitness and strength training or are looking for a truly custom plan, you're in the right place! Apex Trainers are the experts in individualized personal training and custom nutrition coaching.
Custom programs designed specifically for your goals
No two people are alike, therefore there shouldn't be a one-size-fits-all approach to personal training. Our team will listen to your goals, and tailor a program based on you and your needs.
Your own personal trainer oversees every step
Doing it yourself is bad form. Our personal trainers can help you reach peak performance by paying attention to your form and your limits, so that you are avoiding injury and making progress.
Accountability to keep you on task
You've shown up for yourself, and we are here to help you stay consistent and help you track your progress.
Flexibility so we can work around your schedule
"There's no time to get in shape" is a phrase that doesn't exist at APEX. We will work with your schedule and make time for YOU!
FAQ
Q: What if I am completely new to the gym and strength training?
A: You're in the right place! Regardless of where you're at, we will meet you there. We are the newbie experts. We specialize in designing individualized programs for any fitness and confidence level.
Q: What makes APEX different from other training programs?
A: Apex will design you a unique fitness plan that brings together the best of individual programming, personalized accountability, nutrition coaching, ease of scheduling, and a safe, fun training environment. There is no faster, safer way to noticeable results!
Our goal is to help our clients embrace fitness autonomy and assist them in building confidence around their wellness to enjoy fitness forever!
Q: What is strength training and how is it different than other workout regimens?
A: Strength training is a process of conditioning the muscles in your body using an opposing force, like weights. At Apex, we believe that strength is the foundation on which all other components of fitness are built. Our strength allows us to move our body optimally, and conditioning our muscles allows for more movement and functionality in our lives, even as we age. Without muscle strength, our body functions decrease, often with increasingly negative impacts.
The good news is that Apex trainers are experts at creating and facilitating science-based strength programs for clients of all ability levels.
Q: Is this like Crossfit?
A: No, it's nothing like Crossfit. Unless of course, you love Crossfit and you want us to design you an amazing custom fitness plan that includes movements common in Crossfit and other functional training gyms. In that case, yes, it's a lot like crossfit. Either way, we start with you in mind. We build the experience around you rather than plug you into an experience.